STRATEGIC NARRATIVE INSIGHTS 
Your Strategic Narrative As Coordination Device
This week, you are going to have a chance to tell, show and listen to dozens of stories.
Storytelling is now a common practice in business, although I would argue that our field is still trying to define it and understand how to effectively use it.
There are many stories linked to a company: the brand story, the customer stories, the employer's story, the employees' story, the investor's pitch and the sales pitch, the product roadmap, and many more. You get the idea.
This network of stories can quickly feel like noise. In one of my last jobs as an employee, I was working in an organization of about 1,200 people. Between my email inbox and meetings, the constant flow of information was creating more confusion and anxiety than clarity and focus.
If you are trying to drive change, like launching an innovative product or service, or helping your organization work in harmony, the practice of crafting a strategic narrative is for you.
To call people to action to do something differently, you will have to coordinate the uncoordinated. Someone will have to create unity in the myriad of messages that you share and receive. That person could be you.
A strategic narrative is the core of a system of stories. It helps people in a community collaborate better because it rallies them around the same cause. It conveys a common worldview - an interpretation of the world and how it works. You could also call it a point of view or perspective. But a narrative brings something dynamic because it has the potential to call people to action.
To illustrate what this could look like for you, and help you transition from "story only" to "narrative first", here is a diagram from my workshop The Next Narrative.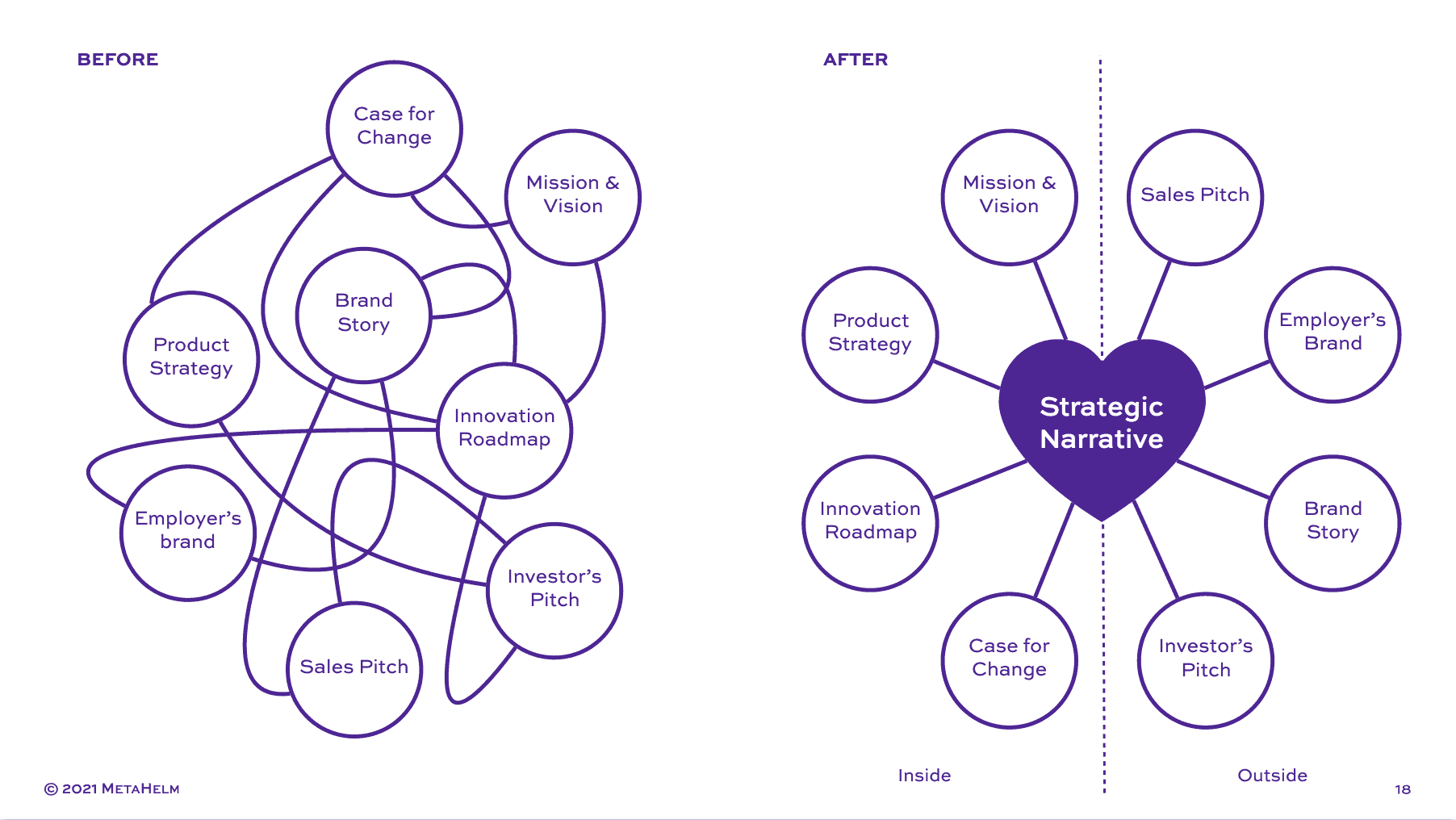 Let's carry on.