STRATEGIC NARRATIVE INSIGHTS 
Strategic Narrative Underground Session 4
I am inviting you every Thursday at 9:00 am Pacific to attend a free 30-minute talk+conversation about one of the strategic narrative principles in the book I am writing. I call these meetings Strategic Narrative Underground Sessions.
It is a FREE opportunity to connect, learn and provide input on a piece of work that you might end up using for your own benefit. For me, it's a chance to test new ideas.
If you'd like to check out what we've covered so far, you can now watch the recordings of our previous sessions here on Youtube: https://www.youtube.com/channel/UCIxoyfQejqR1lQzY5i61A1Q
A narrative is a system of stories.
What if you could build your strategic narrative with four simple stories?
We explored this question in yesterday's Strategic Narrative Underground session #4.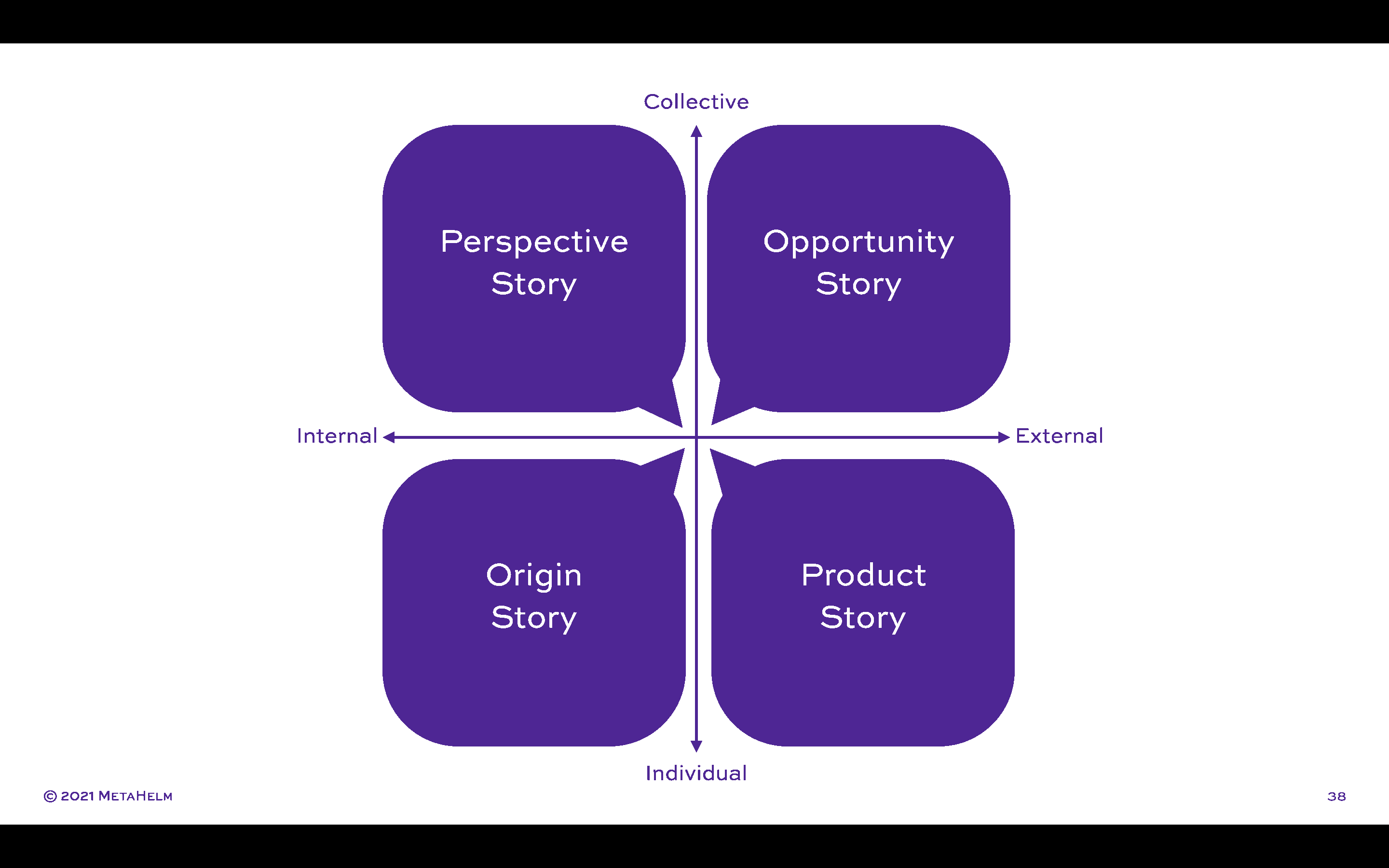 Talking points:
A story has an audience. A narrative has participants—a big difference.
People will pay for a story, but people will die for a narrative.
Why you should care about carefully choosing the stories you tell.
The four-stories model.
Volvo's strategic narrative explained.
When words and images come together.
My four-stories model is a framework to build your strategy and align people.
It gives access to anyone inside and outside your organization to your strategic narrative and helps them make better decisions.
Join us next Thursday, May 27th, at 9:00 am Pacific.
I talk for about 15 minutes, and then we discuss a specific aspect of what you've learned. I answer your questions, and this is also a chance for me to gather your feedback.
At the end of the call, you will get access to the Google document with the manuscript of my book. Each time you join, you get access to a new pattern. You can join for free as many times as you want.
Register in advance for this meeting here.
Again, it's free.
After registering, you will receive a confirmation email containing information about joining the meeting.
I hope to see you then!