STRATEGIC NARRATIVE INSIGHTS 
Helping People Feel Good About Bad Choices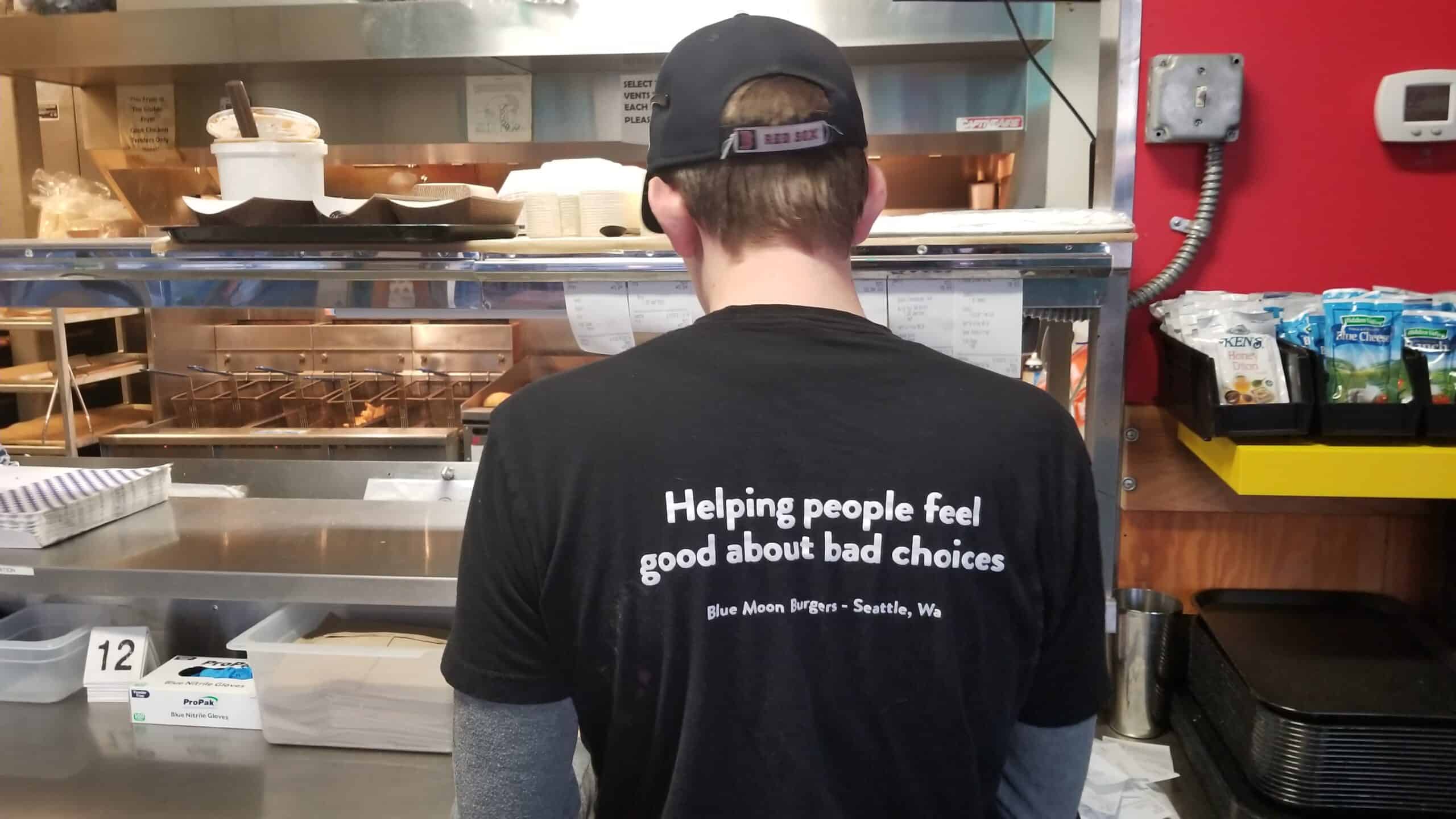 There are hundreds of burger places in Seattle.
But Blue Moon Burgers has me hooked; not just because eating their Blue Shroom burger with extra bacon is just the most delightful sin I've ever committed, but because they also give me good conscience about it.
Their narrative stands out; not just because it's clear, memorable and true, but because their staff lives it. Everything in this place is about that feeling: the music, the view of the sea, the smiles.
If a burger joint can pull off a narrative like that, why not you?