STRATEGIC NARRATIVE INSIGHTS 
New Course: The Strategic Narrative Canvas
New live course alert! Many of you have asked for this one, so here you go:
The Strategic Narrative Canvas: Charting The Course To Success for Your Professional Service Business
A 90-minute, free-to-attend live session that I will facilitate live online on Thursday, March 30th, at 9:00 Pacific Time.
Limited to 25 people! REGISTER HERE.
As usual, the videos and resources are available for $100 after the course. You can see previous courses here.
Why should you attend?
Years ago, faced with the challenge of organizing a consulting firm's chaotic business and marketing practices, I realized the need for a system to provide focus. That's when I came up with The Strategic Narrative Canvas, a model that helps businesses align their stories, practices, and norms to have a greater impact.
In professional services, we often believe that the quality of our work will speak for itself. However, as we want to grow our business, we realize that we need more than one good story to make people understand our business and believe in it. We need to sell, market, lead, and organize. This can feel overwhelming.
How to ensure a reliable path to success?
What are the most effective and authentic daily practices?
What is the order of priority for those practices?
How to reach more clients with these actions?
How do you organize yourself so that each action you take aligns with your ideal narrative?
The Strategic Narrative Canvas will help you guide your decision-making and simplify the cluttered world of business strategy and planning.
In this course, I will reveal a new version of The Strategic Narrative Canvas and how it can help you create a clear and reliable path to success. We will dive into how to build a successful business that you also love.
The Strategic Narrative Canvas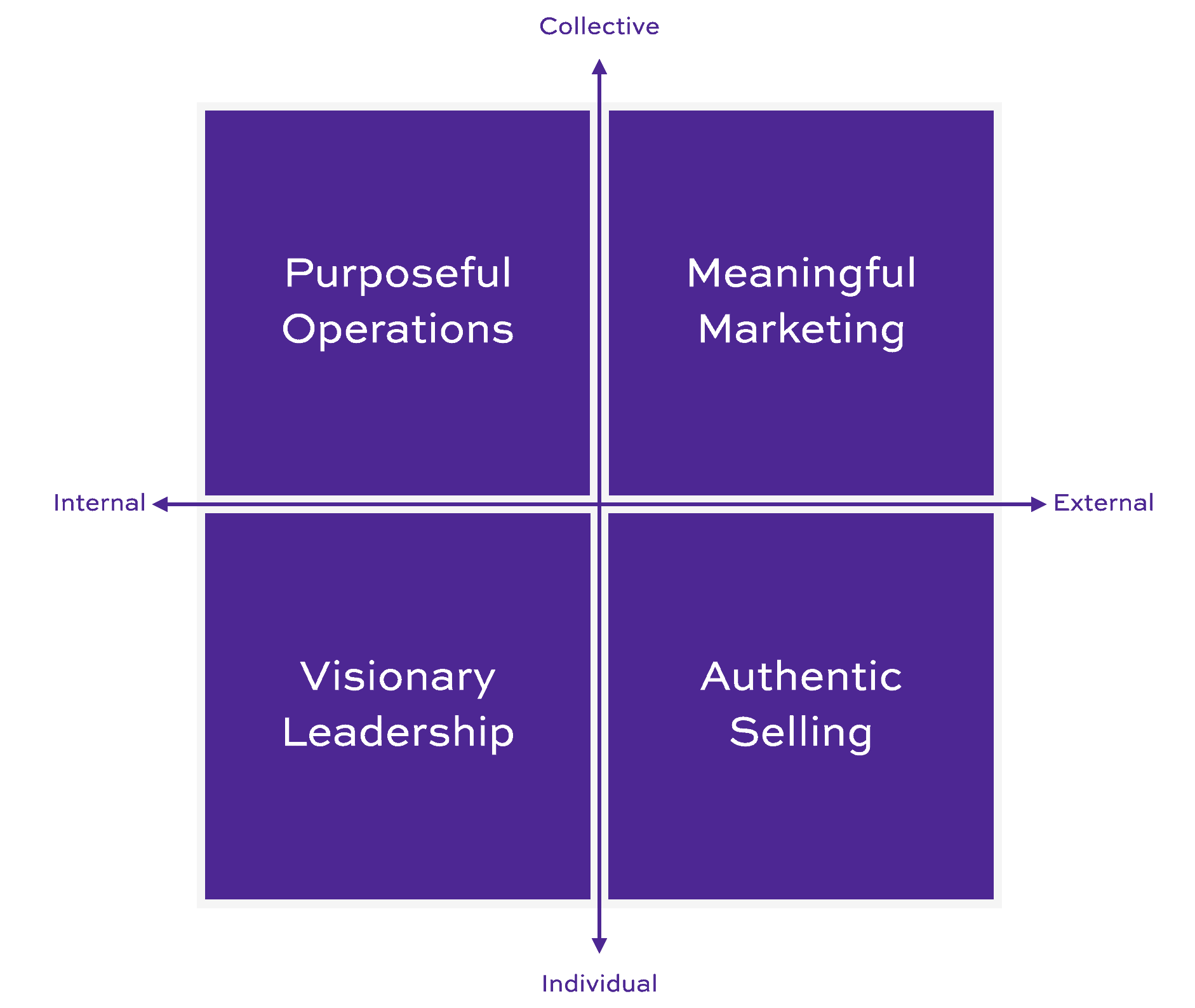 What will you learn?
The underlying structure of the Strategic Narrative Canvas
How to use it to clarify your business strategy
Four foundational stories to build your Strategic Narrative
The 12 disciplines of intentional professional services business
The process of building your strategic narrative
How to use the Strategic Narrative Canvas to plan and execute your strategy and track your progress
Get clear, organized, and focused on mobilizing everyone outside and inside your firm, including yourself!